Article is no longer available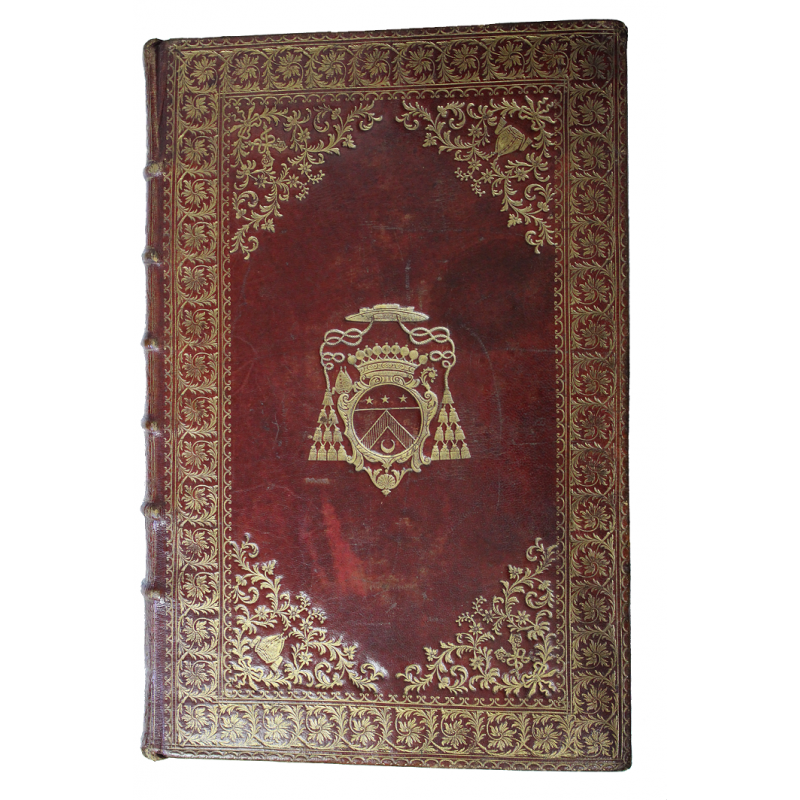  
MISSALE ROMANUM - 1742
Paris, Le Mercier et Boudet, 1742. In-folio,
Paris, Le Mercier and Boudet, 1742. In-folio,
red morocco, large golden frame and lace with episcopal irons (butt
and miter) at the angles, large episcopal arms gilded in the center, back with nerves
decorated with the same irons, tr. gilded (Period binding).
Beautiful illustration engraved on copper: title-frontispiece, vignette on the title, 7 full-page plates.
Pleasant work in red morocco, with silk bookmarks in different colors.
With the arms of an unidentified bishop (chevron accompanied by a crescent, chief
loaded with three stars).
Some rednesses. Slight friction on the binding.
Dimensions:   44.5 cm high
                     28.5 cm wide
                       6.5 cm thick
16 other products in the same category: