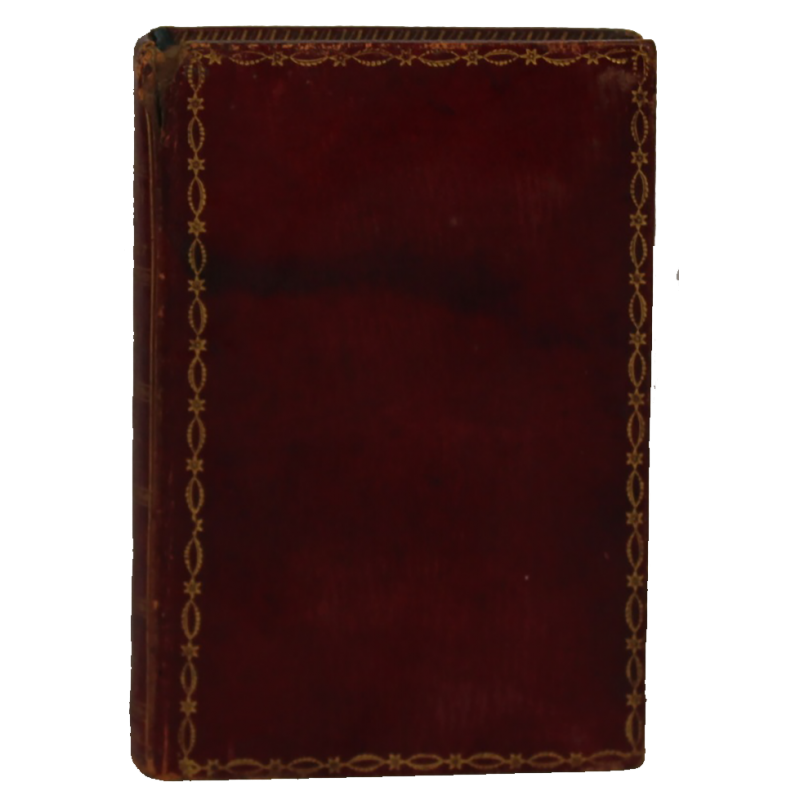  
Selected works by Gresset - 1794
Edition adorned with 5 intaglio figures drawn by Moreau le Jeune.
In Paris, Didot,
Chez Saugrain - 1794. 174 pp
In-12 (12.5 cm * 8.5 cm), red morocco, covers adorned with a gilt frame, decorated smooth spine, gilded inner wheel, (contemporary binding). A worn top hinge.
Exemplary from the library of Ludovic Froissart, with ex-libris.
Extract from the French Academy:
"J-B-L GRESSET: Born in Amiens in 1709.
Began as a professor with the Jesuits; he wrote, at the age of 24, Vert-Vert, "a literary phenomenon", to use the expression of J.-B. Rousseau; this work was worth to its author to be relegated to La Flèche. He also wrote the impromptu Lent, the Living Lectern, the Chartreuse, comedies, the best of which, the Wicked, opened the doors of the Academy to him.
He replaced Antoine Danchet there on March 28, 1748, and was received by Claude Gros de Boze on the following April 4. He was one of Mme de Pompadour's proteges; the spirit of the chansonniers was exercised against him. In 1754, he demanded the residency requirement for academic bishops; he received Louis de Boissy and branded, in his speech, "the indecency of brigades"; he also responded to the reception speeches of d'Alembert and Suard.
He founded the Academy of Amiens, of which he was named perpetual president; having incurred royal disgrace, he retired to that city. On the advice of the Bishop of Amiens, he burned several unpublished works; this act of submission drew strong attacks on him from Voltaire. Member of the Berlin Academy. De Cayrol wrote an Essay on the life and works of Gresset.
Died in 1777. "
16 other products in the same category: