Article is no longer available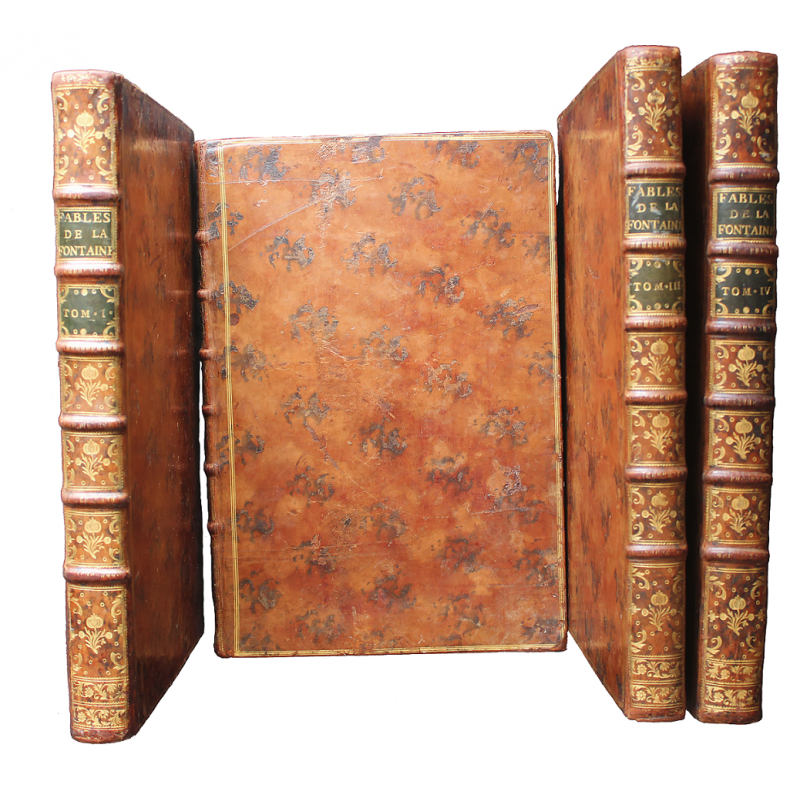  
Fables choisies mises en vers - LA FONTAINE - 1755-1759 - Oudry
LA FONTAINE (Jean de) - OUDRY (Jean-Baptiste) 
In Paris, at Desaint, Saillant and Durand 1755-1759.
From the Imprimerie de Charles-Antoine Jombert. 4 volumes in folio (43.5 x 30 cm).
276 plates engraved by COCHIN, FESSARD, LEMIRE, TARDIEU, PREVOST, CHEDEL, LEMPEREUR...
after the drawings of Jean-Baptiste OUDRY including a frontispiece of Oudry, finished by Dupuis and engraved by Cochin.
Culs-de-lampe engraved on wood by LE SUEUR and PAPILLON, after BACHELLIER.
Laid paper.
Some freckles. Full marbled calf porphyry of the time. Triple golden fillet framing the dishes. Golden roulette inside the dishes. Back with nerves decorated with floral motifs with title piece and tomaison in morocco. Slices with gold leaf.
Second print (legend on the banner p.113 in Volume III).
VERY BEAUTIFUL AND RARE EXEMPLARY (H.Cohen, 117).
16 other products in the same category: