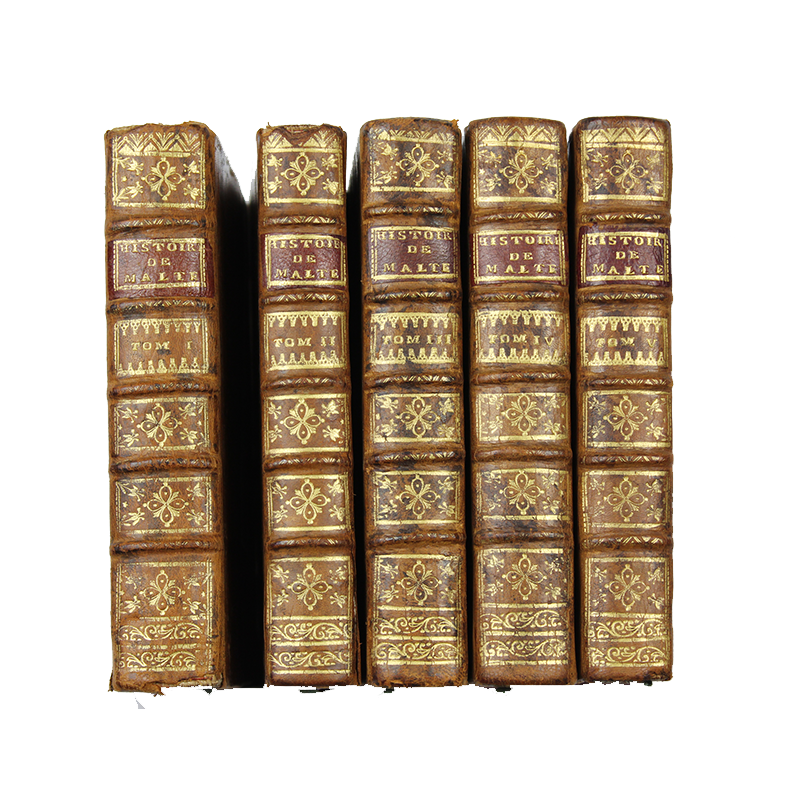  
Histoire ...Chevaliers de Malthe - Abbé de Vertot - 1737
Histoire des Hospitaliers de S. Jean de Jérusalem, appelez depuis Chevaliers de 
Rhodes et aujourd'hui Chevaliers de Malthe
Paris, at Quillau, 1737. By M. l'Abbé De Vertot.
New augmented edition of Order Statutes & Knights Names.
Third edition. 5 volumes in 12
Flight I: Frontispiece (bore Abbot of Vertot) - Epistle 2 pp - Preface, approval and privilege of the King 8 pp - 608 pp
Vol II: 502 pp
Vol III: 563 pp
Vol IV: 540 pp
Vol V: 514 pp
Bind full marbled calf of the time. Ornate and gilded back with red title pieces. Red slices ..
A cap discovered on Q1 and 2. Very good condition.
16 other products in the same category: