Article is no longer available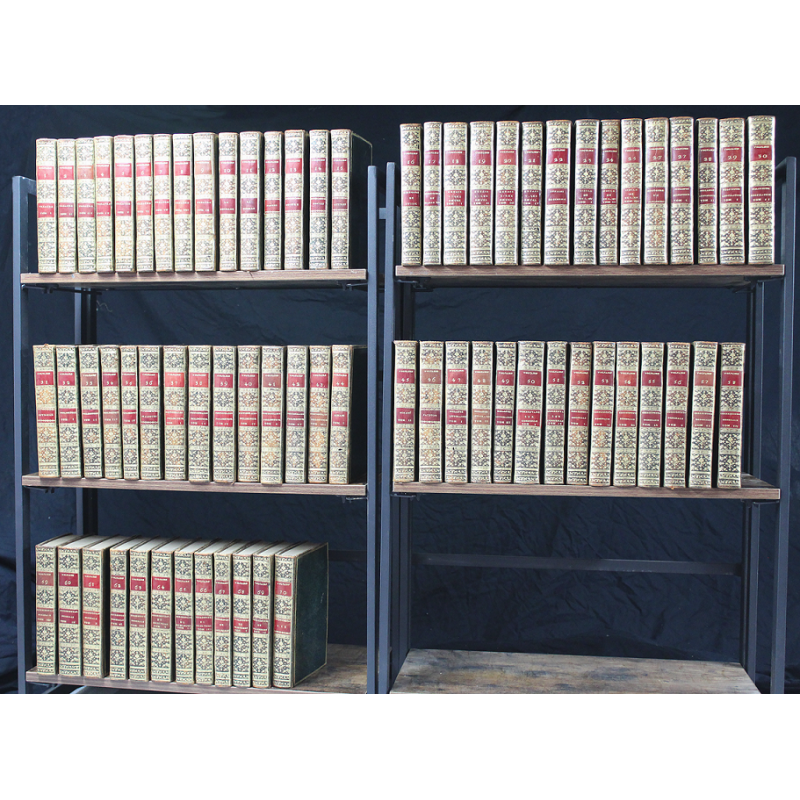  
Voltaire - Complete Oeuvres - 1784 (Edition called "Kehl")
No tax
Voltaire - Complete Oeuvres
De l'imprimerie de la société littéraire-typographique, 1784.
70 volumes in-8°. Bindings of the period full veal porphyry, smooth backs very richly decorated with castors, nets and golden florets, pieces of titles and tomaisons in garnet morocco, triple golden net in frame of the dishes, golden hatched castors on cups.
Portrait en frontispiece de Voltaire de N. de Largillière, engraved by Tardieu in the first volume. It also includes a map in the 24th volume (History of Russia) and 14 plates in the 31st volume on physics. 2 portraits seem to be missing.
A few smears, lighter back.
BEAUTIFUL SET STRONG DECORATIVE of this famous edition called "Kehl"
16 other products in the same category: