Article is no longer available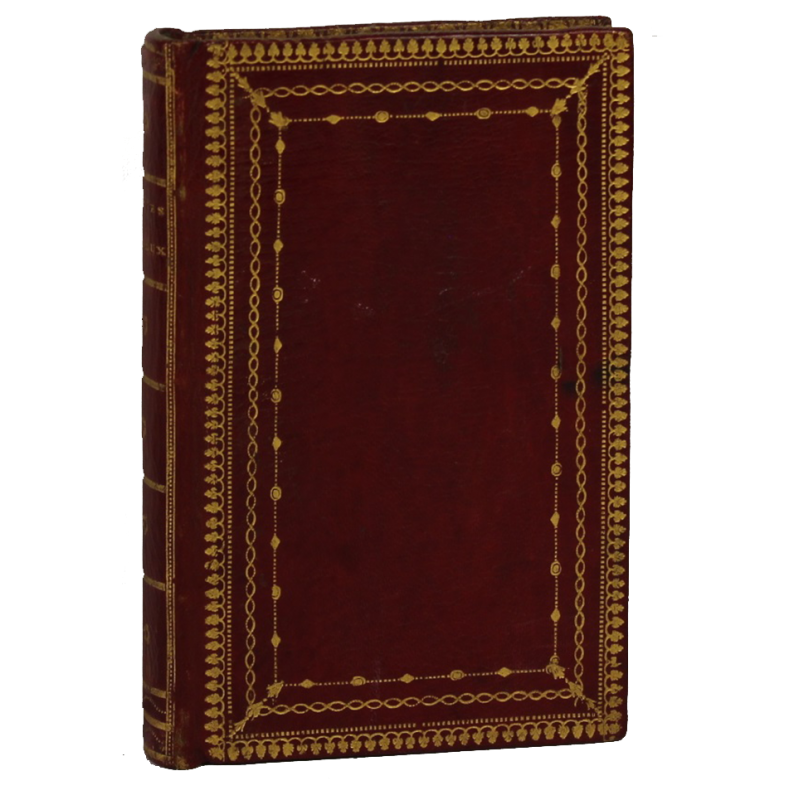  
MORAL TALES for the use of young people - F. SOAVE - 1789
No tax
Translated from Italian by Mr. Simon D.M. of the Academy of Arcades in Rome.
In Paris, at Royez, 1789.
1 vol in-12 (XI), 201pp, in red morocco, gilt lace framing on the covers, ornate smooth spine, net on the cuts, gilded interior lace, linings and tabis guards blue moiré, gilt edges (Binding of l 'time). Copy from the library of Ludovic Froissart, with ex-libris
Born in Lugano, Francesco Soave joined the Somascan clerics regular of Milan in 1759. In 1761, he left for Rome to study philosophy and theology at the Clementine College, the main college of the Somascan Fathers.
In 1765, he published a translation of Virgil's Bucolics, to which he added a text of his own on how to translate.
He became a master of poetry at the Académie des Pages and at the University of Parma. He left to teach philosophy in Milan in 1772. During the occupation of this city by Bonaparte's troops in 1796, he took refuge in Lugano, then in Naples. In 1775, he translated texts by the philosopher John Locke into Italian.
Soave wonders throughout his life about language and communication between men. He sees French as a potential universal language for humanity.
In 1802, he was appointed director of the national college of Modena, then left in 1803 to occupy the chair of ideology at the University of Pavia, where he died in 1806.
In 1782 he wrote his Novelle Morali, translated into French in 1790 under the title of Contes moraux. This text, intended for young people, offers moral education to the child through entertainment. With this work, Soave follows in the footsteps of the French moral tales then in vogue in Paris. This movement refused the fairy-tale and advocated greater realism, judged more able to teach the child a lesson in virtue.
He worked to promote popular education, and worked to spread theories of empiricism and sensualism.
Dimensions: 13.0 cm high
                     8.5 cm wide
                     1.5 cm thick
16 other products in the same category: