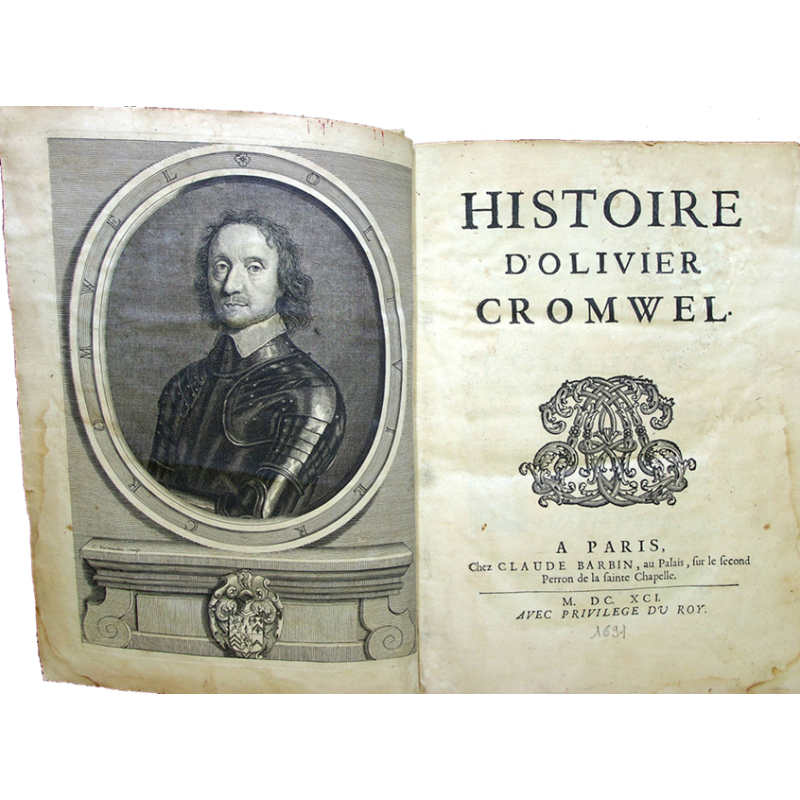  
Histoire d'Olivier Cromwel - par Raguenet - 1691
No tax
A Paris, chez Claude Barbin - 1691
in-4 - 1 portrait, (11)ff. not. ch. 433pp. (21)pp. not. ch. Bound in period vellum.
Portrait of Cromwell by Vermeulen and 7 in-text plates decorated with 16 engraved medallions (pages 250, 263, 269, 271, 272, 304 and 330).
The work is dedicated to Bossuet. Historian born in Rouen, Raguenet became tutor to the nephews of Cardinal de Bouillon and followed this prelate to Rome in 1698.
Traces of wetness
16 other products in the same category: