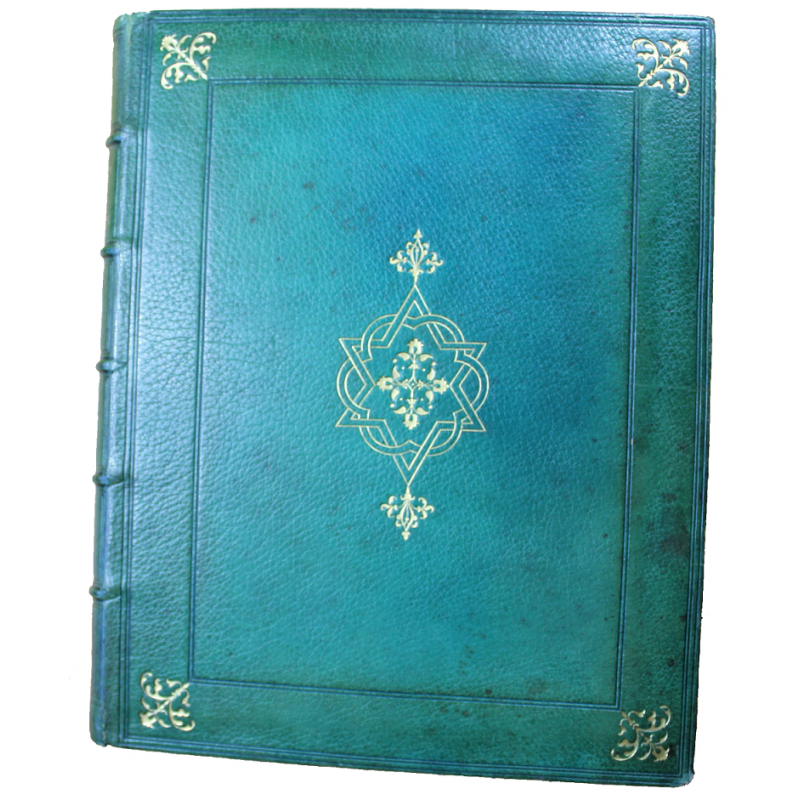  
The Main Adventures of The Admirable Don QUIXOTE
CERVANTES (M. de). 1746 in The Hague
La Haye, Pierre de Hondt, 1746. In-4 of 8-330- [2] pages, emerald green morocco, cold framing nets with large gilt corner florets, gilded geometric pattern in the center of the covers, back to ornate nerves, golden inner lace, double guard, golden edges (Small successor to Simier).
The most beautiful illustrated edition of Don Quixote in the 18th century; it is dedicated to François-Xavier de Saxe, Prince of Saxony-Poland.
This famous edition is especially sought after for the 31 superb figures outside the text which adorn it, including 25 after Charles-Antoine Coypel, the others after Boucher, Cochin, Lebas and Trémolières, engraved on copper by Bernard Picart, Folke, Schley and Tanjé. Two vignettes by Jacobus van der Schley adorn the title and the dedication to François-Xavier de Saxe.
EXEMPLARY CONTAINING THE VERY FIRST TESTS OF THE FIGURES, before the numbers. (Cohen, 102 "highly sought after book"). Dark traces of handling on the binding.
16 other products in the same category: